Slate
Blackcurrant
Watermelon
Strawberry
Orange
Banana
Apple
Emerald
Chocolate
Marble
Slate
Blackcurrant
Watermelon
Strawberry
Orange
Banana
Apple
Emerald
Chocolate
Marble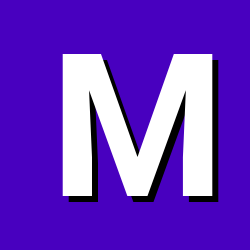 Content Count

566

Joined

Last visited

Days Won

1

Country

Italy
Community Reputation
2
Nè carne, nè pesce
About mio
Rank

Utente onnipresente
Recent Profile Visitors
The recent visitors block is disabled and is not being shown to other users.
domenica arriva il conversano dell'ex Tarafino (bei ricordi dell'era Principe con scudetti e champions league) in diretta Sportitalia, secondo me, se riusciamo a presentare un attacco pericoloso possiamo sperare nel miracolo, la difesa dovrebbe esser una sicurezza anche se conversano presenta il pivot Maione da 125 KG

Tranquilla partita...troppa differenza con cingoli...qualche spunto da fuoriclasse per lekovic e ottimo milovanovic in porta. Ivic un po' fuori condizione ma penso, con allenamenti adeguati, darà una mano in attacco mentre in difesa ha una bella intensità. Per il resto il mister ha scelto grandi rotazioni per dare minuti importanti a tutta la rosa Domenica sarà un altra musica in diretta TV con conversano.

Se riesce ad essere pericoloso in attacco riusciremo a vedere il lekovic devastante e tutta la squadra ne risentirà positivamente e le difese avversarie dovranno aprirsi....speriamo ( sabato vedremo... anche se bisognerà dargli il tempo di adattarsi)

Se in attacco farà il suo riusciremo ad avere maggior spazio per Lekovic. In difesa ottimo per le rotazioni con vise pernic e dinardo

FELICE 2019 A TUTTI! @Sandro: il "piccolo" parla di....ricerca mancino! c'è qualche speranza di completare l'organico??

Bella partita finalmente. Buon ritmo buon Lorenzo dovgan all'ala destra 9/10 e buona difesa con bravo milovanovic tra i pali. Girava voce in palazzetto di un mancino presente agli allenamenti in settimana??? Sandro conferma? Ps: grande telecronaca e interviste del grande Sandro Asta... la pallamano cresce 😊

IUn secondo tempo disastroso ci porta all'ennesima sconfitta. In 15 minuti Lekovic sbaglia 5/6 tiri e alcune palla perse trascinandoci a -6 ( sembrava come non volesse giocare), e tutti gli altri giocatori assenti. Situazione difficile e sabato arriva la sorpresa Siena che ci ha sorpassato in classifica 😰 Forza Trieste

Se la situazione Lekovic xe meno grave forse xe meio pazientar (penso mi)anche se effettivamente qua nasi un problema de classifica perché davanti Bolzano pressano conversano cassano.corrono e dietro semo in tanti. ( varde la classifica è xe casin x noi). Su sipka podemo metter El cuor in pace, rottura de tendine Achille 5 mesi fora. A sto punto più che gettoni xe de trovar risorse per la sostituzione.... e questo penso sia El reale problema

in pratica no "money" per un altro giocatore di livello....sipka con tendine d'achille rotto da dimenticare, Lekovic da mettere in naftalina per un altro periodo ! sfiga totale e forza trieste ps: speremo che i passi la bala all'ala così colorado sarà felice

Il problema sono i terzini, uno rotto dopo 8 minuti e uno forse troppo presto schierato e sabato si è visto chiaramente senza allenamento, poi si può parlare di mille cazzate ma la realtà è questa. I fuori casa che Colorado conosce bene.... Pistogna parava meno di questi due, quello che gioca con la sabbia lasciamo stare e altri insistenti ( tokic sono sicuro non gioca più), skatar visto in nazionale veramente poco e dapiran in asobal e credo resi la. Ora la domanda da fare è una sola: hanno.i soldi per un nuovo acquisto? O più di questo, per me già un miracolo, non si può fare?

Trieste oggi su sportitalia senza i due stranieri contro la capolista. Veramente un periodo sfortunato. Speriamo giri il vento della sfiga e forza Trieste

Sandro grottesca l'ultima decisione ok e la precedente? Brixen sotto passivo, azione da concludere in sei passaggi, loro ne fanno 7 con gol e espulsione al nostro giocatore, per questo non serve istante replay, basta fare le elementari per contare fino a SEI e fischiare. Malafede? Boh forse no ma totale incompetenza

grande notizia dalla federazione: Trieste si è aggiudicata le Final8 di Coppa Italia che si svolgeranno al palasport di Chiarbola in marzo 2019! !! grande evento a Trieste e grande società la Pallamano Trieste

Sandro si conferma l'amichevole per oggi ??

Lekovic lesione all' apice del malleolo ( fonte il piccolo) prognosi un mese.