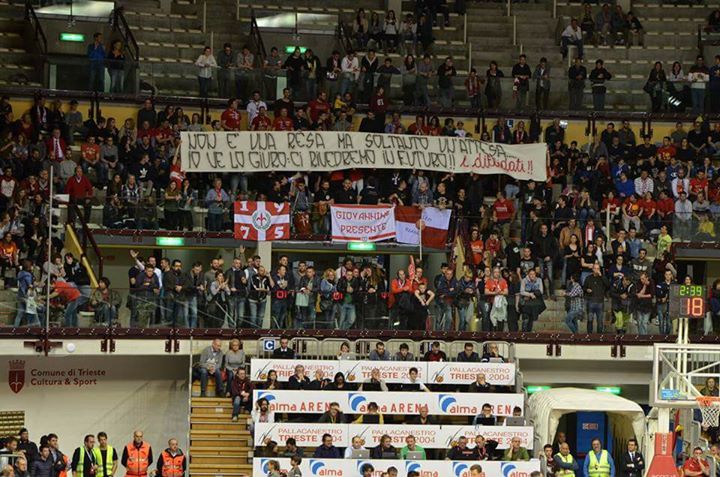 Stefanuzzo
Utente semplice
Content Count

6,983

Joined

Last visited

Days Won

35
Community Reputation
480
Sublime
About Stefanuzzo
Rank

Utente millenario
Recent Profile Visitors
The recent visitors block is disabled and is not being shown to other users.
E si chiude settimi. Grazulis in ripresa, fiammata impressionante. Difesa, rimbalzi (in attacco è pazzesco) e tanti punti quando si sblocca. Henry c'è, batte un colpo importante. Doyle palla in mano è un altro giocatore. Brindisi ha vinto. Testa bassa, crederci.

Proprio lui, non ha ancora finito quella diatriba Ma è comproprietario della Salernitana assieme a Lotito da quando è stata acquistata

Non può lasciarla ai parenti, altrimenti basterebbe lasciarla a Mezzaroma che è già ora comproprietario (è il cognato) Certo che qualcosa troverà, è pur sempre Lotito.

La loro rinuncia prima unica via percorribile, servirebbe volontà e buonsenso da parte di fresco. Anche se la Asl potrebbe dare l'ok alla partita farsa qualcosa il focolaio si stabilizzasse (su numeri alti) nei prossimi giorni

Certo, tutto lineare. Ma allora ci saranno squadre che, a parità di turni, avranno più giorni di riposo di altre e lo trovo altrettanto ingiusto. Ma insomma, da quella intromissione della Asl in poi è stato tutto un susseguirsi di cagate. Con tanto di squadre bloccate per 1-2 positivi e altre che con 6-7 hanno regolarmente giocato, bah.

Non volevo entrare in un argomento spinoso e, in questa sezione, alquanto offtopic Forse un giorno interverrò nella sezione opportuna pure io

Bah, non so che dire. Avete certamente ragione. Ma voglio vedere se la Asl blocca il Bari di turno cosa succede. O forse casualmente il Bari non verrebbe bloccato, magari il suo presidentissimo non farebbe pressioni in questo caso. Intanto la gestione sportiva di questa pandemia è diventata una comica.

No, non me le sono dimenticate le farse viste. Però non prevedere un qualcosa è ridicolo. E la previsione poteva benissimo essere: hai un focolaio e la Asl ti blocca? Eliminato dai playoff e via andare. Sarebbe stato ingiusto, tutto sarebbe lasciato al caso ma intanto campionato falsato per falsato.. Lo scorso anno per "evitare" contagi hanno deciso di giocare i playoff solo in partite secche..